Social Media Graphics
​​​​​​​
Spirit Well
is a conceptual Instagram account providing guidance for mental wellness for anyone needing a little motivation. Their content includes motivational quotes, mindfulness tips, self-care suggestions, positive affirmations, and messages from the universe.
Graphics for this account were created to display their content in a way that is calming, inviting, and positive while keeping it visually pleasing through the use of consistency in brand colors and fonts.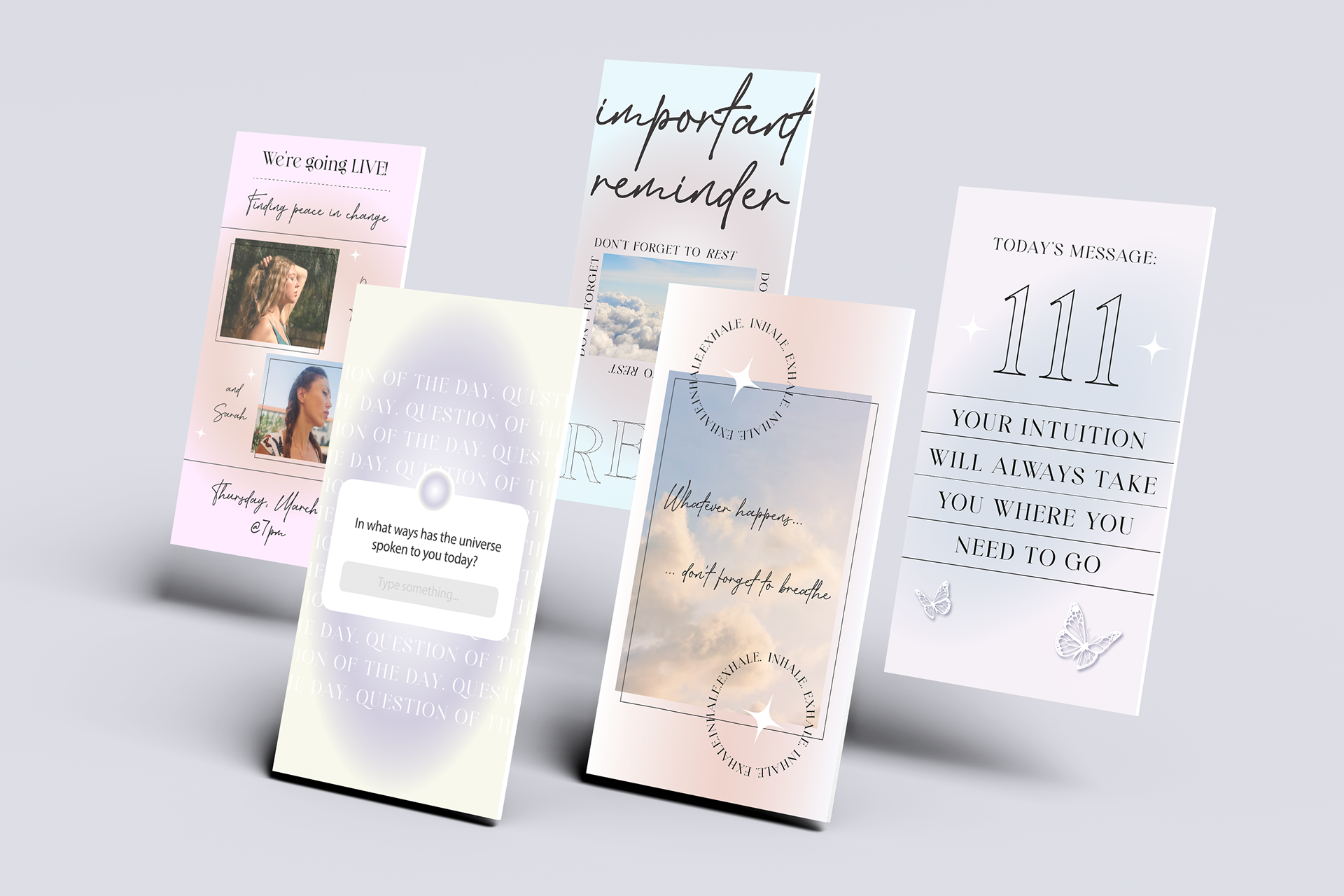 Photo content from Unsplash.